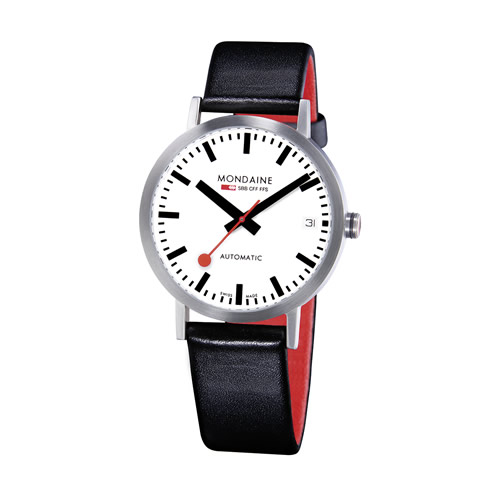 Mondaine watches catalog updated official distriuidores
The Mondaine watches are known for its simple design, the unmistakable sphere as easy to read with their distinctive hands and the famous red second hand, all of them has hacho that Mondaine timepieces has managed to be recognized all over the world.
Son watches By combining ingenuity with its simplicity defined as a true and iconic classic design.
More than 100 years ago that the Swiss Railways are renowned for their punctuality and precision and thanks to the Mondaine watches because they are your dealer. Historically the stationmaster wore a red shovel to announce to passengers and train drivers that he was ready to go. This red shovel with its special shape is also the second hand of the official Swiss Railways watch Mondaine.