Handcraft Jewellery and watch shop in Barcelona
Our history
100% handcraft jewels designed piece by piece
We craft together your own and unique jewel
As a craftman that polish each unique gemstone pieces, a craftman that works meticulously and takes care of even the smallest details that none but the hands can craft. With passion and unconditional love in his creations. That is how Joaquim Laguarda Baltá, my great-grandfather, the first generation, taught us.
Nowadays it is quite difficult to find a business with more than a hundred year old of experience; in Laguarda joiers we have been challenging time since 1909.
It was my great-grandfather, Joaquim Laguarda Baltà who at the age of 28 fell in love with this noble profession. Meanwhile, he was working as an apprentice in the best workshops from the era.
In 1916 he decided to open his own shop in Travessera de Gràcia de Barcelona, where his two sons, Josep and Joaquim (my grandparents) carried on learning the the familiar business.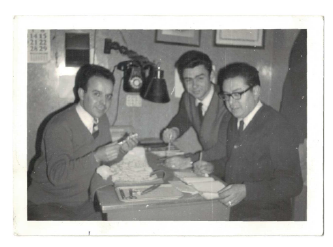 My father, Joaquim, with his uncles Domingo and José at the workshop.
In 1942, the familiar business steps forward and moves to one of the most emblematic places in time, La Rambla (next to the popular market, La Boquería) where my grandparent, Joaquim Laguarda Villa, begins a new stage that will continue years after with my dad, Joaquim Laguarda Mestres and me, Joaquim Laguarda y Ruperto.
Four generations and 100 years later here we go again, treating our clients with kindness and willing to help accoring to their needs.
Same family, several generations that have trusted in Laguarda joiers to choose their watches, design their jewels to wear in those special and unique moments.
We know that choosing a watch or designing a jewel from scratch that fits you is not easy, it requires patience, love and care. Since it could not be any other way, my father and I, are certified geomologists and watches and ancient jewels collectors.
Our passion, jewels and watches.
Christmas Raffle 1984
We love what we do and our passion is tell you, at least, that is what our clients say. We feel proud and it is a pleasure to guide you and share with you our knowledge and experience.
It is our 4th generation legacy in the familiar business. We hope to move forward for a long time with you.
Everything changes, nothing remains without change.
We have to adapt to new things and re-think our ideas and this is what we have done in Laguarda Joiers, wihout losing the essence and tradition. These are my great-grandparent wiseman words, the ones that taught us more than 100 years ago.
Welcome to Laguarda joiers.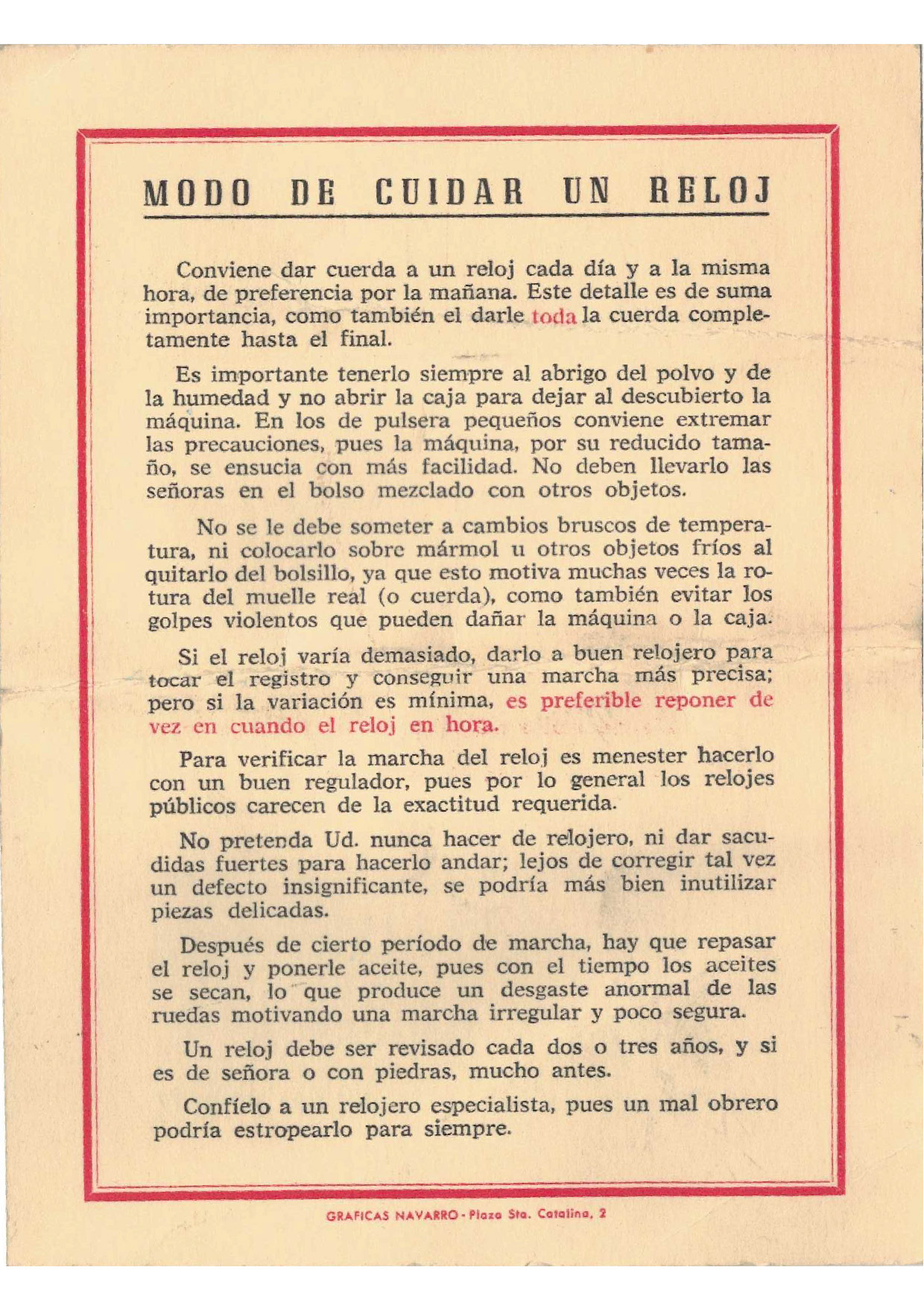 Written on how to care for a watch.