Diamonds
Tradition e innovation at the forefront to design unique jewels
Take part in crafting your own jewel
How do we choose the right diamonds?
Every piece of jewellery is unique, choosing the right one is the most important thing. In Laguarda joiers we are proud to tell you that we have two generations certified gemologists and craftsmen who carefully choose best diamond for every jewel. We design and craft in our workshop in Barcelona. Following the best gemologists steps in the world, that pick and choose the diamonds according to four attributes that determine its quality, as well as, the specific characteristics of each piece.
The four attributes are:
Carats (diamond weight)
Clarity
Also know as the 4CS (Carat - Clarity - Colour - Cut).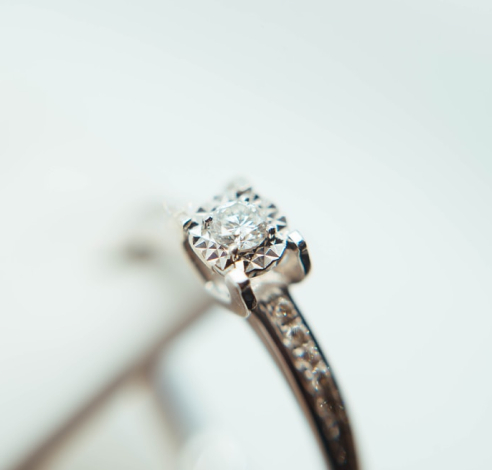 It's time to tell you the key that will help you choose the best diamond to design your unique and exclusive jewel.
How can you tell the quality of a diamond?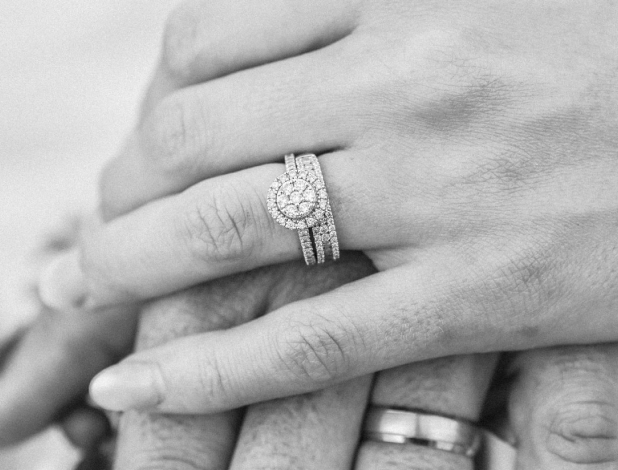 There are many wrong facts regarding diamonds. Mostly, about its quality.
One of the most widespread wrong beliefs is the bigger it is the more expensive it gets. A diamond's quality is not only about its size.
You can also take a look at two diamonds that at first sight they may look the same but, on the contrary, they may be quite different.
For that reason, to determine the authentic and real diamond and gemstone value, the best way to do it is taking into account the 4CS chart; it is the universal method for assessing the quality and value of any diamond.
Carat
A diamond weight is not strictly related to its size.
The most important fact to choose the right gemstone is to think carefully the jewel you wish for (a ring, earrings, a necklace...) as well as the person who is addressee to. Remember that a diamond can have a different size depending on the cut or the jewel you want to embed it.
Clarity
Diamonds are the result of carbon exposed to tremendeous heat and pressure deep in earth.
This process can result in a variety of internal characteristics called inclusions. These inclusions do not affect its beauty or durability but its clarity.
Therefore, it is highly recommendable to check the diamond and its clarity. If possible get the gemstone certified too.
Colour
Most diamonds have wide range of colours, from colorless to a slightly yellow colour.
But also, there are fancy coloured diamonds. Some specially rare like the red, black or green one. When you acquire a diamond both, assamble and the body part that will carry it to determine the colour of each gemstone piece.
Cut
A diamond cut is the only thing that is not natural. Given the fact there are different types of cuts and shapes, it is, indeed, the most personal choice.
The best way to know what is the perfect cut is to ask our craftsmen. Bearing in mind the type of diamond we want and the gemstone choosen for that special moment.
Laguarda joiers workshop
Since 1909, we have been designing, crafting and creating exclusive and unique gemstones in our workshop in Barcelona. Using traditional goldsmith crafting techniques.
Our team, Joaquim Laguarda Mestres and Joaquím Laguarda y Ruperto, two qualified and certified geomologists capable of repairing any types of gemstones or watches, no matter if they are aged or its brand.
In our workshop we do any type of specialized work related to the gemstone care: fix, repair, maintenance, restoration, gemstone or diamonds redesign and, of course, exclusive and custom-made designs.
Quality
We work with high quality noble materials and beauty gemstones.We take care of even the smallest details.
Our company has quality control auditors.
Tradition
Four generations and more that a hundred years crafting jewels in our workshop in Barcelona.
We have a great experience and tradition in the gemstone design and creation.
Compromise
We want our customers to have a positive satisfied experience.
We compromise to offer you the best personal advising service.
Tell in detail
We know that the adquisition of a new gemstone or watch is not an easy choice, in Laguarda joiers we cover everything down the last detail.
We make our customers take part in their choices and together, we craft your jewel and make your dream come true.